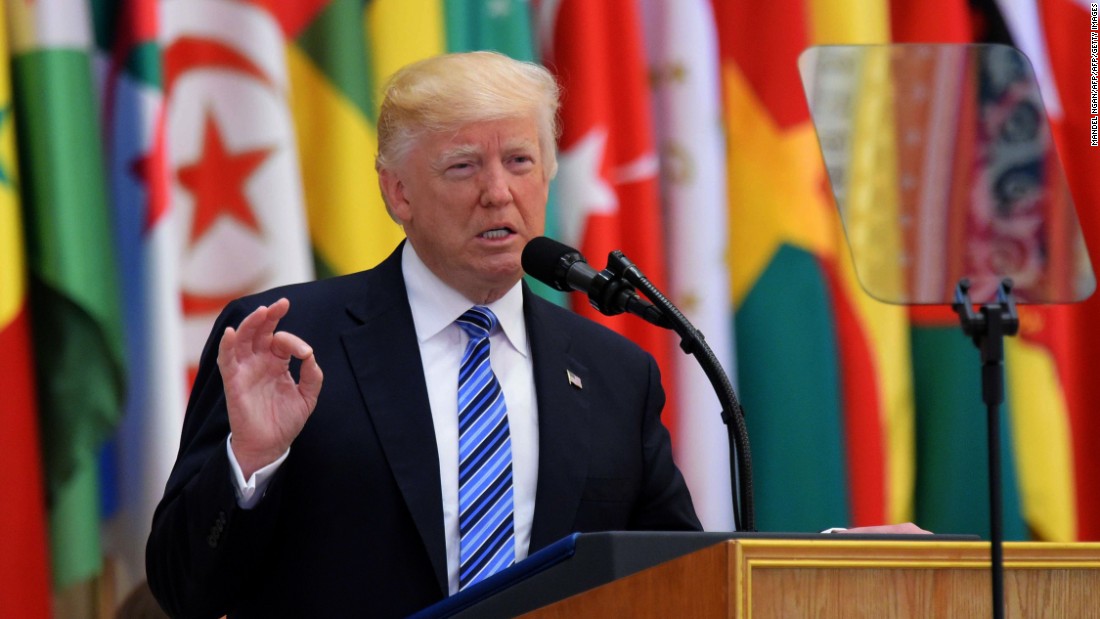 (CNN)If there's one thing we've learned about Donald Trump, it is that he has no qualms about contradicting himself to get what he wants. In Saudi Arabia, he wanted a $110 billion arms deal — not to promote peace and tolerance, as he later proclaimed in his Sunday speech.
Given Trump's opportunistic leadership style — what he calls "principled realism"– we can expect more contradictions between his rhetoric and his actions. Four specific contradictions warrant exploring to predict what is in store for American foreign policy in the Middle East, as well as for the treatment of Muslims in the United States.
First, Trump preaches peace and prosperity in his speech, but then sells weapons to the Saudis, which will inevitably fuel war. Trump treats terrorism in the Middle East as a business opportunity to create jobs at home and enrich defense industry tycoons.
While citizens in the Middle East and America may find his contradictions repugnant, his audience in Saudi Arabia will not. On the contrary, Middle East authoritarians see Trump as a fellow demagogue who will do whatever it takes to get what he wants. And what he wants has little to do with peace, stability and prosperity for the people of the Middle East.
Read more: http://www.cnn.com/2017/05/21/opinions/trump-muslim-speech-opinion-aziz/index.html